Aries
(Mar. 21 – Apr. 19)
September has the power to bring lots of good fortune your way, Aries. Your recent hiatus of creative energy is now coming to an end. You are eager to start new things and express yourself creatively like never before. The creative rut you have landed yourself in is finally over, and now it is time to put all those ideas to good use. Towards the middle of the month, you will be tested in several different ways. You will see a new perspective on how you utilize your emotions in certain situations. You may feel defeated by someone or something at this time, but you cannot quit now.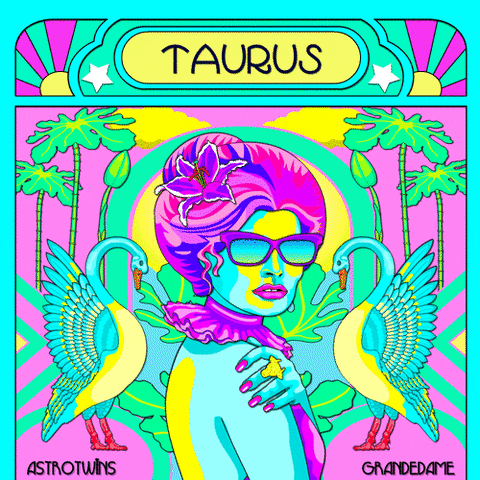 Taurus
(Apr. 20 – May 20)
The month of September will bring a heaping of self-realization for you, Taurus. Now is a good time to ask yourself a few important questions. What would you want to accomplish in the near future? What is your purpose? What are your passions? Where do you see yourself in five or ten years? Most importantly, are you satisfied with that response. If you are not, then now is the time to make some crucial changes to your life so that you do not regret it someday. You have the power to make a change and take a stand in your life, Taurus.
Gemini
(May 21 – Jun. 20)
September will be an emotional rollercoaster for you, Gemini. So, hold on tight, and get ready for the ride. You are feeling extremely overwhelmed in the first half of the month. By mid-month, you are about near a full-on mental breakdown, or breakthrough. It all depends how you look at it. This, in fact, is not a breakdown. It is a breakthrough that you so desperately needed, and it will show you exactly what you need to do in order to be happy once again. Let this time be a lesson for the future. You cannot do the same things and expect different results, Gemini.
Cancer
(Jun. 21 – Jul. 22)
The month of September may place you in a creative rut, Cancer. You are someone who is constantly pumping out new and invigorating ideas at all times. You are creative by nature so this may startle you a great amount. You will feel sluggish, and even unmotivated during the first half of the month. You may even consider giving up and quitting altogether. You will feel like an entirely new person as the second half of the month comes along. Your mind will be running wild with new ideas and your creativity will be at an all-time high. You just needed a bit of a hiatus, Cancer.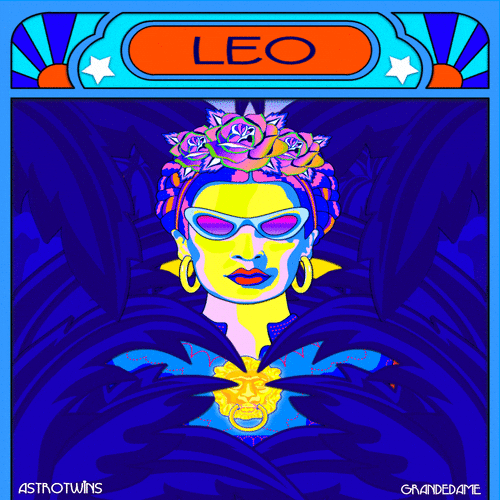 Leo
(Jul. 23 – Aug. 22)
The month of September will be far from boring, Leo. You feel creative and ready to take new and exciting projects. You are presented with several opportunities during this month, whether they be in your career or life in general. Take those opportunities when they are presented to you. Take risks, take chances. You might just find that taking a risk can change your entire life for the better. Do not fear the fall, instead hope for the best. You may also struggle financially during this time, so be aware of how much you are spending versus how much you are bringing in.
Virgo
(Aug. 23 – Sep. 22)
The month of September is a happy time for you, Virgo. First of all, a very Happy Birthday to you. This month is one big party, and it is your time to celebrate! Towards the middle of the month, you may have a slight dilemma with feeling a sense of fulfillment with your life. You are going through a period of self-growth and healing, and it might be uncomfortable at times. Use these emotions to nurture yourself and grow stronger. Figure out your passions in life. These things will lead you to your purpose and place in this world.
Libra
(Sep. 23 – Oct. 22)
The month of September is all about relaxation and taking time off for yourself. You have been frantically running yourself ragged, Libra. You are someone who wants to get things done on time and are always going the extra mile to be the absolute very best at everything. It is time for you to take a moment to relax. Sit back, and focus on yourself for a change. You will feel much better once you spend time tending to your own personal needs rather than worrying about what everyone else wants. Pamper yourself. Buy yourself something nice, you certainly deserve it. Take the pressure off of yourself wherever you can. Do things around your home to make you feel more peaceful and mindful of your surroundings. Simply just enjoy the ride. You only get one life, so be sure to live it right, Libra.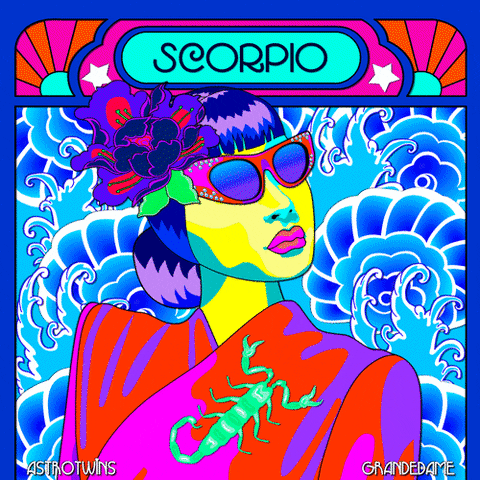 Scorpio
(Oct. 23 – Nov. 21)
September will be a very busy, eventful month for you, Scorpio. You may find it difficult to get your ducks all in a row as the month begins on a chaotic note. Take the first two weeks to organize the loose ends. You will thank yourself towards the end of the month that you did. Once you feel that things are finally in place, you will be able to think clearly again. This month will be all about putting yourself out there, networking, long and short-term goals, and making plans. There is lots of energy flowing into these sectors of your life so you will be very busy, to say the least. You may also encounter someone who is able to change a major part of your life.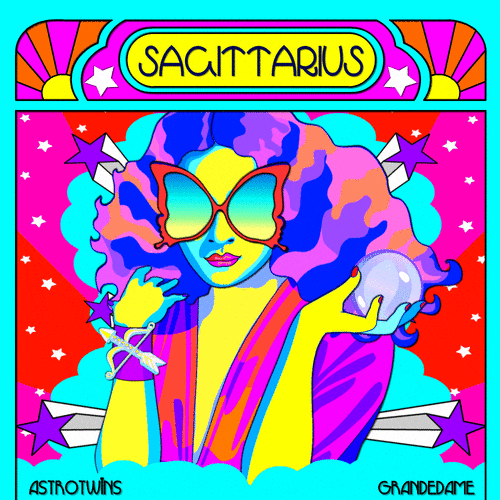 Sagittarius
(Nov. 22 – Dec. 21)
The month of September is a highly emotional time for you, Sagittarius. Your emotions are heightened at this time, and you are feeling things much deeper than you normally would. Your usual charismatic optimistic attitude may be threatened when the month begins. Overall, you are not feeling like yourself and you cannot seem to figure out why that is. Towards the middle of the month, something will shift within you. You will have an epiphany that completely alters your negative mindset, and you will begin to feel like yourself again. This month will be all about getting in touch with your spiritual side.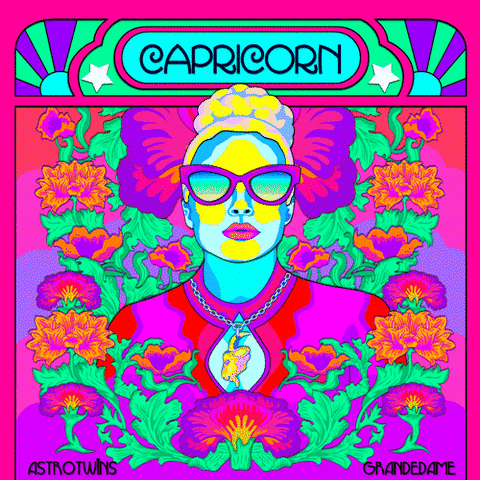 Capricorn
(Dec. 22 – Jan. 19)
The month of September will be all about fresh starts. You want a new, clean slate to start with, and you have the ability to start over if you learn to move on from the past, Capricorn. You have loads of resentment and ill feelings towards particular events from your past. You swore that you have gotten over these things, and they do not haunt you anymore. That is far from the truth, and now is the time to finally put those demons to rest. You cannot move forward if you are living in the past. It is time to forgive, forget, and move on.
Aquarius
(Jan. 20 – Feb. 18)
September will be a month to focus on your goals, Aquarius. You are a go-getter and you have some big shoes to fill with all the goals you have set for yourself. You have a list of things you want to accomplish in your life, and you will without a doubt, do everything on that list with flying colors, but this month may be different. You will still feel motivated and eager to tackle this list, but you will do so at your own pace. You feel rushed or pressured to do everything and anything in your power to get ahead. You may be feeling a bit tired and overworked now. Take all the time you need, Aquarius.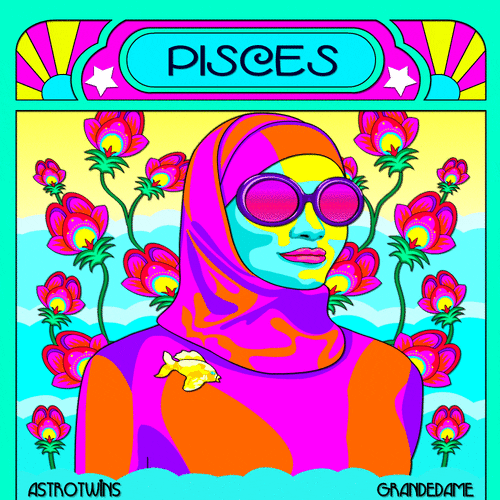 Pisces
(Feb. 19 – Mar. 20)
The month of September is a lively, happy time for you, Pisces. You are creative, confident, and radiant at this time. Everyone wants to be your friend and spend time with you. You feel good in your own skin, for once. It is a great feeling, to say the least. Use this time to build up your self-esteem. You are someone who tends to be extra hard on yourself. You feel confident in everything that you do, so embrace it. Remind yourself how awesome and kick ass you truly are and nothing and no one will be able to stop you.